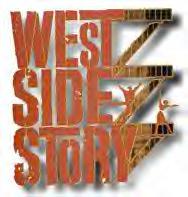 CONGRATULATIONS JIM!!!
I am honored to announce that Jim has been cast in the new production of West Side Story as Riff. This production will be in Milan, Italy and will play throughout the summer. Jim will be leaving the Broadway production of Footloose on May 21.
Best of luck with your new show, Jim! We all wish you much success. We'll miss you greatly while you are away. Thank you for the many great memories we will forever cherish. This couldn't have happened to a better performer or person.
Congratulations!
---
(the rest of the site)
---